Photo Booth Print Template Samples
Below are some examples of what we have done for other events. Have a look and let us know what inspires you!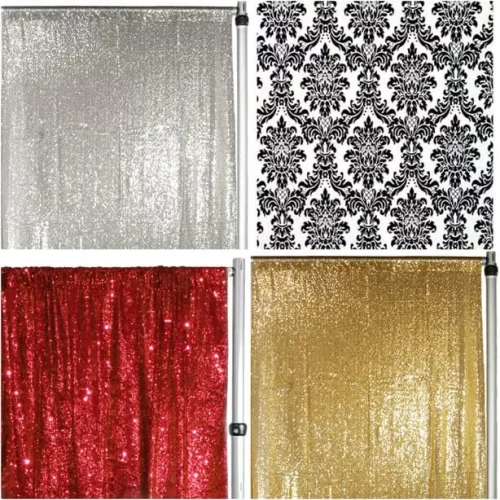 Here are some of the backdrops that we have available for your photo booth rental. We also have custom backdrops available for an additional charge. Custom backdrops can include images, step and repeat logos, etc. Contact us for a quote on a custom backdrop.
If you're looking for another colour or style of backdrop that isn't customized, reach out to us and lets see what we can come up with to suit your style!
Create Unforgettable Memories With a Photo Booth
Reach out to us today to rent a photo booth for your event!